Superpages.com tops 2010 USA IYP Rankings
Just over a year ago I published SEO ranking of US IYPs across 274 cities. Exactly a month ago I took the same ranking measurements, but did not publish them owing to a lack of time. A couple of days ago, Google announced the deployment of Place Search, (a new layout of the results page) which is not yet firmed up (in my opinion) but which has caused consternation among some observers in the popular Webmasterworld forum. I also blogged about it yesterday.
Place Search
Now when you search for something that is explicitly local, e.g. "Amarillo pizza" or implicit, e.g. "pizza", Google shows you a new layout of the search results page, previously containing the "onebox" or "7-pack".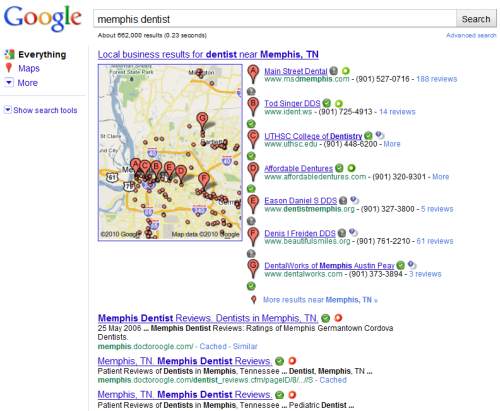 The new layout looks like this: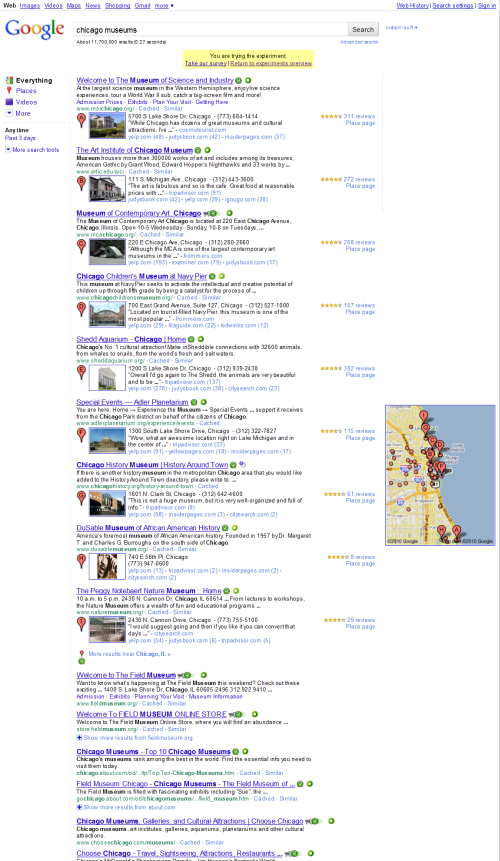 One of the comments in that Webmasterworld thread said that directories were affected, which prompted me to revisit the IYP SEO rankings project.
2010 USA IYP Rankings
I have been conducting a <service> <city> search of the top 274 US cities with a population of 100,000 or greater for the following phrases:
dentist
divorce attorney
divorce lawyer
doctor
physician
pizza
plumber
real estate
I  added the state abbreviation to each locality to ensure that the correct city was covered, particularly the ones that occur in more than one state, such as Arlington, Columbus, Springfield, and so on. Local customers are less likely to add the state but are likely to be given the correct results.
The tool used was Axandra IBP 11's Top 10 Ranking Report.
The Rankings
Last year I chose Google only, but this year I added Bing and Yahoo because the latter two now represent a rising share of the US searches.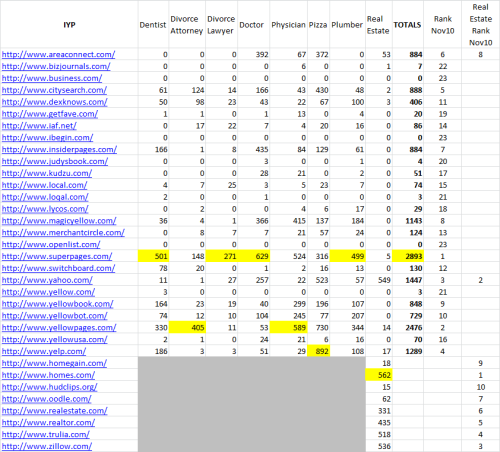 Superpages.com
Yellowpages.com
Yahoo.com
Yelp.com
Citysearch.com
Areaconnect.com
Insiderpages.com
Magicyellow.com
Yellowbook.com
Yellowbot.com
Dexknows.com
Switchboard.com
Merchantcircle.com
Iaf.net
Local.com
Yellowusa.com
Kudzu.com
Lycos.com
Getfave.com
Judysbook.com
Loqal.com (equal third last)
Yellow.com (equal third last)
Bizjournals.com
Business.com (equal last)
Ibegin.com (equal last)
Openlist.com (equal last)
Ignore the Real Estate rankings — that will be a separate post after I return from Pubcon. Last time I analysed the actual rank and assigned weighting, e.g. #1 got more points than #10. I didn't do this because the new Place Search layout could make a #4 or #5 ranking with Place Page tags more visible, compared to the 2-3 ordinary search results at the top of the column. If you work at one of these IYPs and want the raw data, please contact me. (I am booked out solid and am not fishing for more clients).
Ontology
A few people have set up a business to create ontologies for directories. The larger directories have small teams that consider category suggestions and have meetings to deliberate on them. Some of the directories have missed the opportunity to use the language of the customers. Let's look at an example.
I chose "doctor" for this study, but a similar study of Canadian IYP Rankings used "physicians". The Google Keyword Tool gives us a good feel for what users type into search engines. Compare the US and Canada: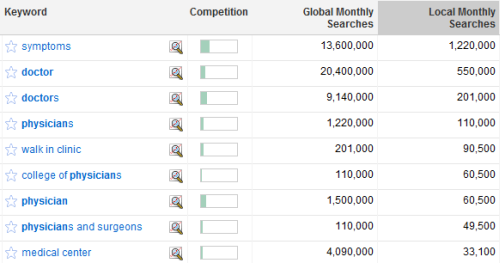 In most English-speaking countries ordinary people go to their doctor, not physician. The Canadian Yellowpages.ca has a category of Physicians & Surgeons, but take a look at Physicians in Calgary. If you have a sick child with a non-emergency condition, you could take a while wading through that list trying to find a family doctor (what we call a General Practitioner in Australia or the UK). Doctor in Calgary is also not very helpful.
If the end user is searching in Google.ca for calgary doctor, the first page listings are minor directories or businesses, although a few of them are not family doctors. The big directories are not in sight, unless they power the Place Pages.
Superpages.com also uses "Physicians & Surgeons" as their category/heading, but ranks the best of the IYPs for "<locality> <abbv state> doctor". Fortunately, Bing and Google can understand the synonym and provide results that include the big IYPs.
Out of curiosity I added a search for "physician" in the 273 metros and compared them with "doctor" for top-10 rankings. The results were interesting. Many of the IYPs didn't have a large variance, but the following ones did:
Favour "doctor" (significantly):
Insiderpages.com
Areaconnect.com
Yahoo.com
Favour "physician" (significantly):
Yellowpages.com
Yellowbook.com
Yellowbot.com
SEO Observations
Lacking any inside knowledge of these directories, here are some high-level, "on-page SEO" observations that may explain why some of them rank low (or high) or at least food for thought. A thorough audit would take weeks or months.
On-page SEO refers to the changes that can be made to the website itself and the server. I did not try to measure the page load speed, as it tends to be a very local measurement in the target areas.
Areaconnect.com
AreaConnect is a meta-search engine that includes local Yellow Pages, White Pages, local directories, weather, zip codes etc in 3594 US cities. Search result pages are grey-barred (a reference to the lack of a PageRank (PR) value in the Google toolbar, which needs to be installed in your browser). Lots of sponsored ads make the few JavaScript listings hard to see. The actual data lives on superpages.com, so AreaConnect itself  doesn't rank too well in Google.
Bizjournals.com
Businessdirectory.bizjournals.com only covers 32 cities and a handful of headings. The Legal category, for example, has A-Z listings and no way to narrow it down to a specialty. Business profile pages are grey-barred. The listing URLs are no-followed.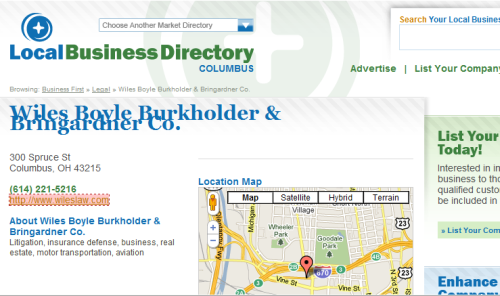 Business.com
Business.com has a Legal category and it has several types of corporation law specialists, but no family lawyers. Some URL listings for accountants pass PR (directory entries), but "Featured" listings (PPC) and Product listings don't. Sponsored links are AdSense units and are no-followed. No doctors here and the sparse Physicians listings have no medical practitioners.
While it isn't one of the keyphrases tested in this study, I couldn't help looking at the SEO entries in the directory. Some do not pass PR, as the links are redirected (most do).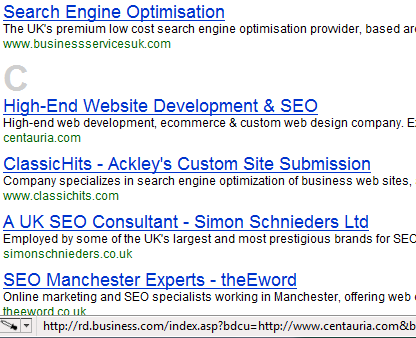 The featured listings above the page are sprinkled within the directory as well as being at the top of the pages.
Citysearch.com
Citysearch covers a small number of categories in the larger metros. The business profile pages are best-practice and include Twitter/Facebook buttons. There is a clear trail of a competent SEO at work – canonicals, microformats, no-follows, etc.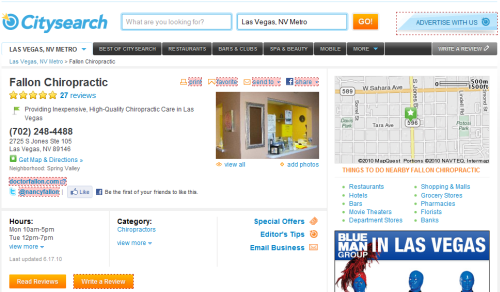 Dexknows.com
Dexknows is one of the directory powerhouses and covers the 50 states. It doesn't rank as well as it should (in my opinion) because the PR gets depleted by the time it trickles down to a business profile page. Most of the BPPs were grey-barred and some had PR2 at best. The folder structure changes with every step you make into its depths.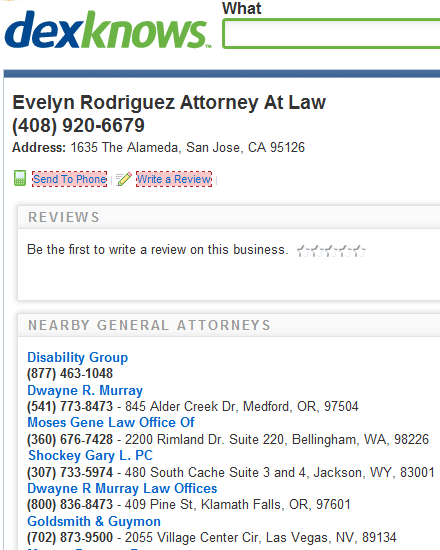 GetFave.com
Getfave covers all states. It has been well-indexed by Google and its listing URLs pass PR.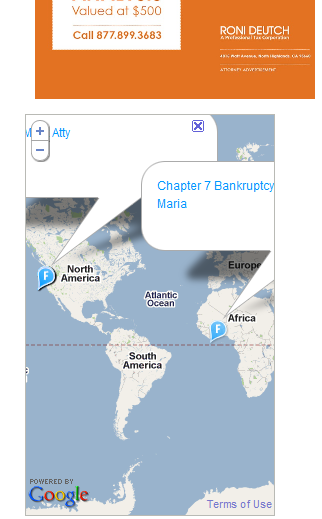 IAF.net
IAF is powered by Yellowbook and covers the whole of the US. Advertiser URLs are no-followed. The lack of breadcrumbs makes one backspace to navigate the site but it  also affects internal link juice.
IBegin.com
IBegin seems to cover the US and Canada but has very few listings. Try looking for a doctor in San Diego. There is no such category and trying the search function will find many kinds of doctors other than medical ones. They seem to live in Clinics but not too many live in Medical Centers. Everything is grey-barred.
Insiderpages.com
Insiderpages likes reviews and has partnered with Ask Answers, Ask Kids, Bloglines, Life123, Live Nation, Citysearch, MerchantCircle and Urbanspoon. It is refreshing to see a site using microformats – vCard and hReview in use here. No wonder that InsiderPages stands out in a Google SERP: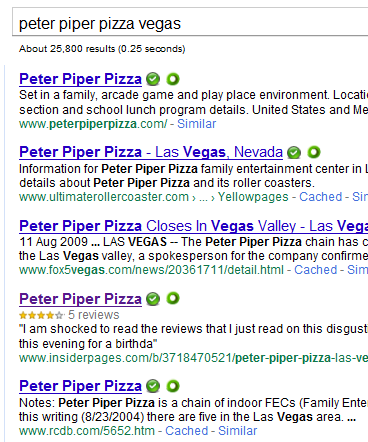 It has Twitter/Facebook integration. A good browse index helps the spider into its cities, then into categories per city.
Judysbook.com
Judy's Book describes itself as a social search tool to help you give and receive recommendations on local businesses, services, and day-to-day needs. So it's not exactly a directory as we know them but has many of the same data points. It lists Doctors among its popular searches, not Physicians. It's a best-practice rating and review site and its data is fed to Google. Good information architecture makes it easy to navigate both for spiders and humans. Its Trends view of ratings gives more meaning to the average rating value, as you can see whether it's rising or falling.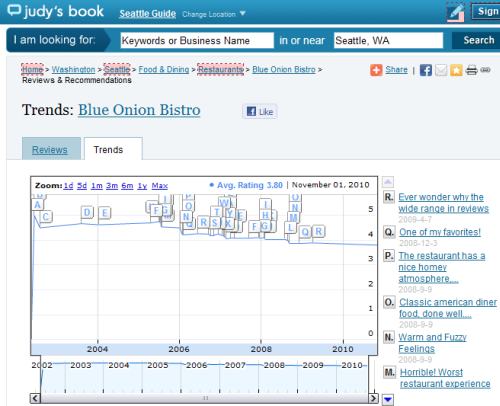 Kudzu.com
Kudzu.com covers all states. It gets reviews from Citysearch.com. The BPPs are mostly grey-barred. I had trouble seeing how the spiders were going to find all the pages. I couldn't find the sitemap.xml file.
Local.com
Local.com covers what seems to be the whole country. You can browse your way into the categories is through the list of cities but this page is grey-barred. Google AdSense and their own PPC ads are all over the page, making it hard to find advertisers. Advertiser website URLs are no-followed – you get no-follow overload if you have the appropriate add-on for Firefox. There is a sitemap index pointing to gzipped sitemaps, which look fine.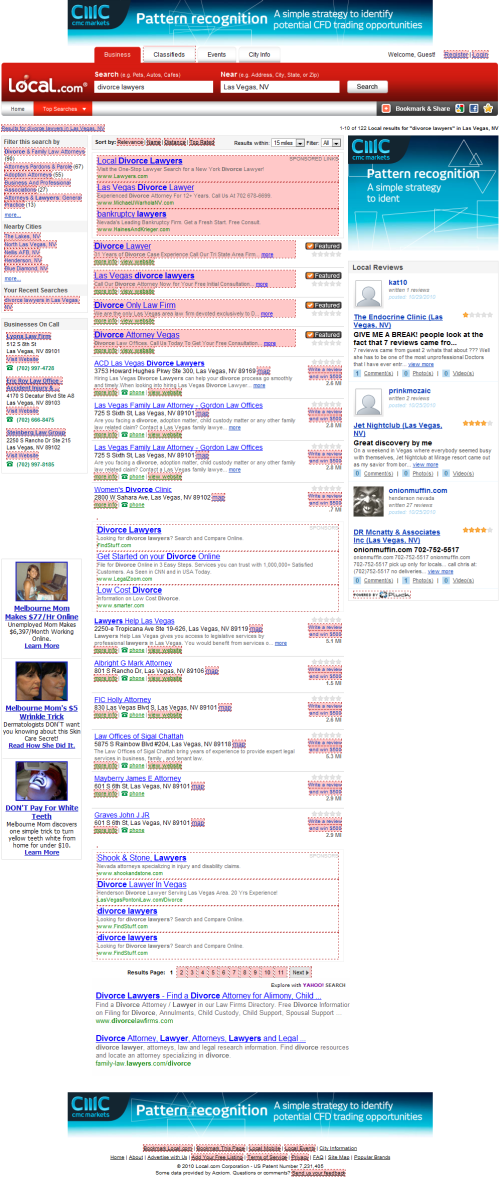 Loqal.com
Loqal.com is cookie hell. You are allocated a city (New York for me) and there is no hint that you could browse outside a few nearby cities other than the search box. Throwing caution to the wind, I looked for attorneys in Los Angeles and I got that list. I tried the home town of Radar O'Reilly, Ottumwa, IA and got a bunch of lawyers. All grey-barred pages.
Lycos.com
Yes, Lycos still exists. It was one of the early search engines, but what is it now?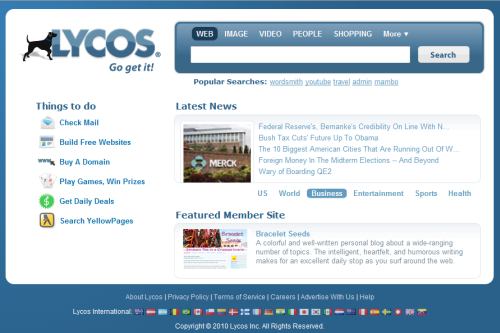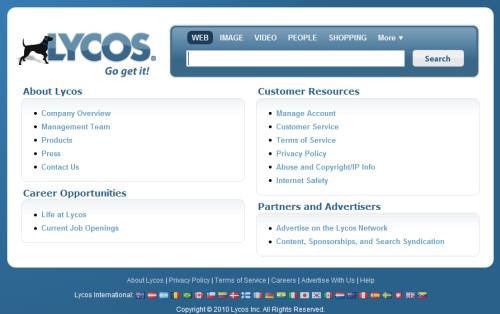 It is still a search engine and delivers results from the Web. Its company overview describes itself as "The Lycos Network of sites and services include Lycos.com, Tripod, Angelfire, HotBot, Gamesville, WhoWhere, and Lycos Mail. Integrated, these sites help individual users retrieve, manage, consume and create information tailored to meet his or her personal interests."
Magicyellow.com
Magicyellow takes you into its depths through a large list of categories built with the smallest font they can find. (You can enlarge most web fonts by pressing Ctrl and the Plus key). Lots of AdSense and free listings, but I couldn't find BPPs.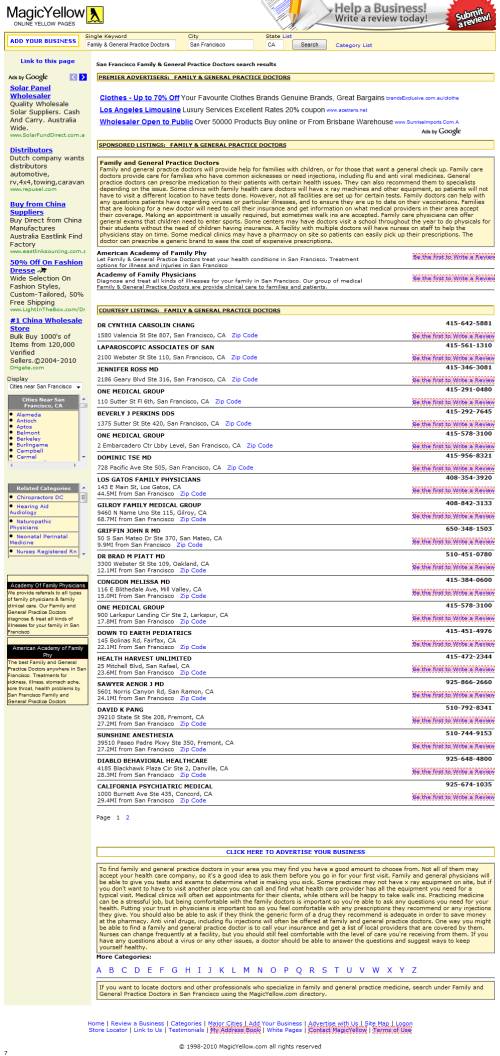 Merchantcircle.com
MerchantCircle covers the whole country and you can browse its states, cities and listings. There is a lot of information and a small number of categories are available, but known as Tags. There are social media buttons and a lot of valuable spider food.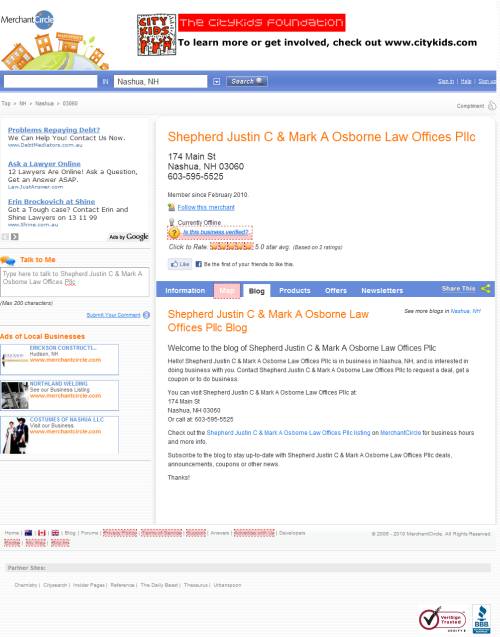 Openlist.com
Openlist covers the US and Canada, but it's invisible to search engines. Nearly every page I browsed is grey-barred.
Superpages.com
SuperPages has been the leading directory from an SEO standpoint for some time. It shows numerous forward-thinking features in its design and information architecture. PageRank flows well through its keyword-rich links.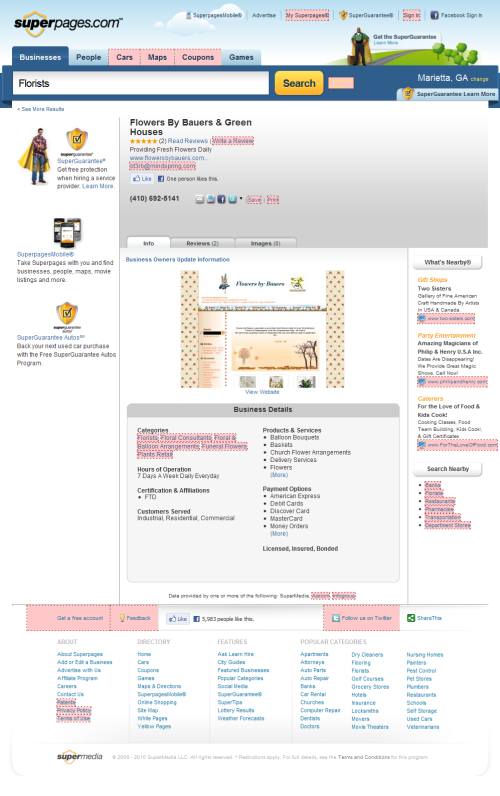 Switchboard.com
Switchboard is another old brand that covers all states. You can traverse its depths through its categories or its town directories. PR flows nicely to its listings and there are social media buttons. But a Digg button? Business website URLs are no-followed.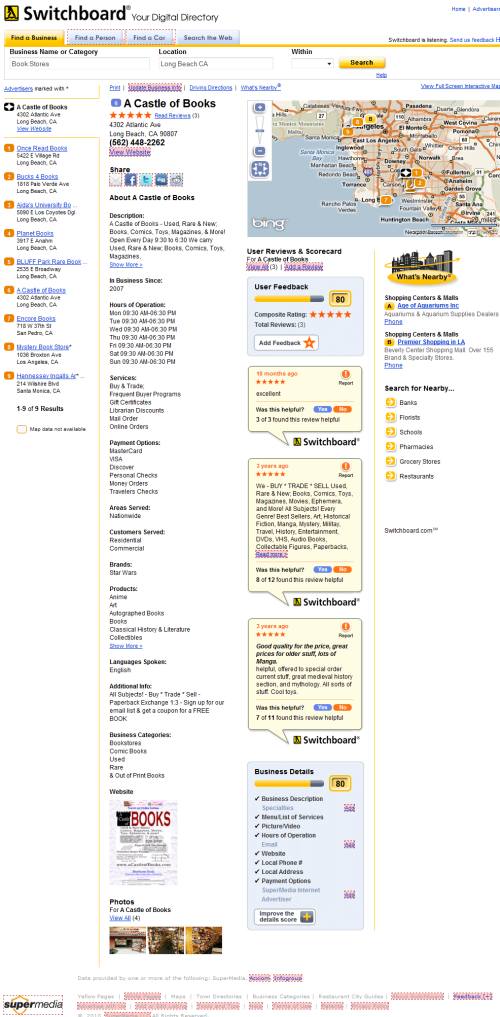 Local.Yahoo.com
Yahoo is another old brand that is well regarded by SEOs for its link juice from the directory. Yahoo has incorporated social media and user-generated content here just as it does elsewhere on its domain. I couldn't find PR on the business profile pages but the website URLs are no-followed, so it doesn't matter too much, other than as a citation.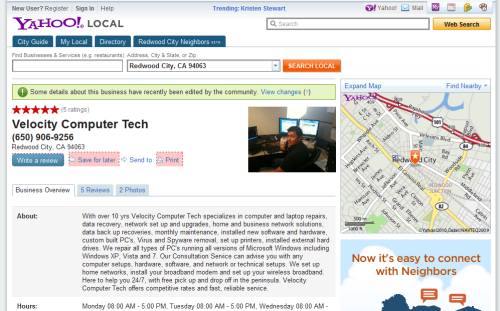 Yellow.com
Yellow is a meta-search engine and can find listings from Superpages and Yellowpages in addition to its own. PR doesn't flow deep into its listings, which redirect to the other large IYPs.
Yellowbook.com
Yellowbook is another IYP that insists on figuring out where your IP address is and then botches up the location, which put me in Melbourne, Florida (I am in Melbourne, Victoria). PR flows well into its structure. The BPPs are simple and the website URLs are no-followed.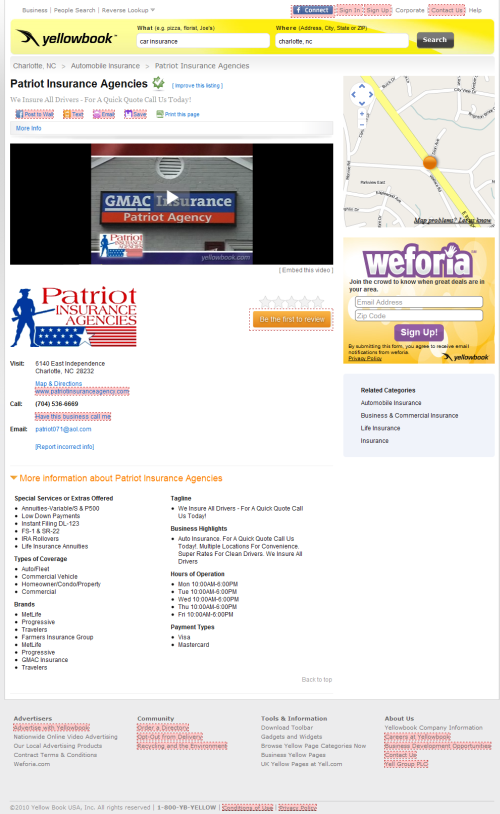 Yellowbot.com
Yellowbot asks for permission to know your location – a good feature. PageRank flows deep into the BPPs, an excellent sign of lean architecture. Reviews are from Citysearch.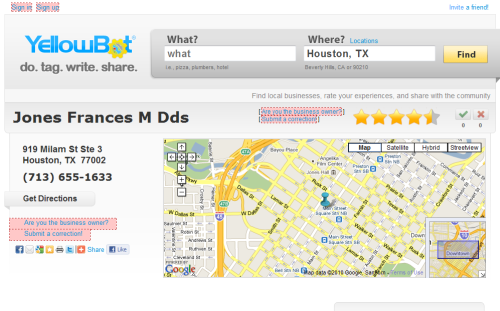 Yellowpages.com
Yellowpages tries to guess your location. It thought I am in Langwarrin 07 (I couldn't access it from behind the Sensis firewall some of the time — not that it was blocked) that is a very small village far outside Melbourne. I can't work out where the "07" comes from, as it isn't our phone area code either.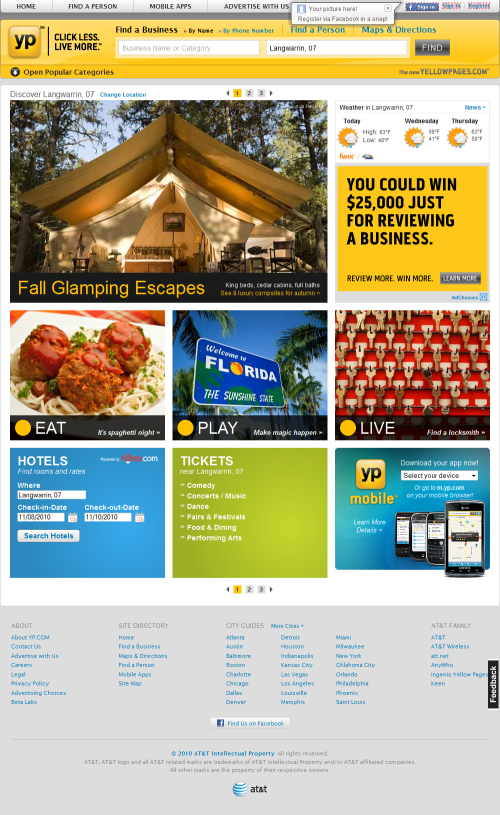 Yellowpages has been steadily working on its SEO and it shows from its #2 ranking in this survey. The city entry pages have been tastefully engineered to add text, making it stand out among the sparse indexes seen at most IYPs. Such entry pages with title tags such as "Detroit Yellow Pages" offer great relevancy to the Google algorithm because people do search for "<city name> yellow pages".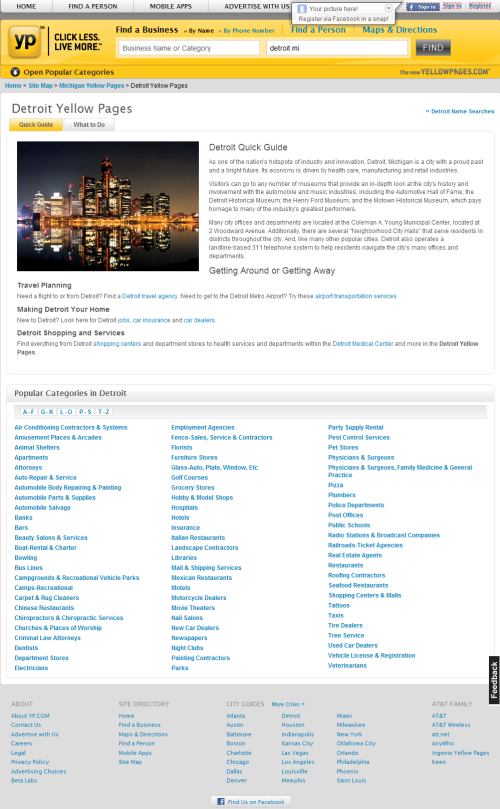 Listing URLs don't pass PR. Microformats used to good effect, which help to lift the listings in the Google SERPs.
Yellowusa.com
YellowUSA wins the prize for the smallest fonts in this survey. The BPPs are simple and the website URLs don't pass PR.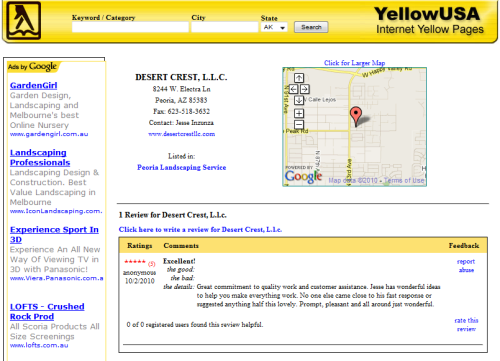 Yelp.com
Yelp has made good use of original reviews and ratings to get content. There is attention to detail in its architecture and microformats are in place.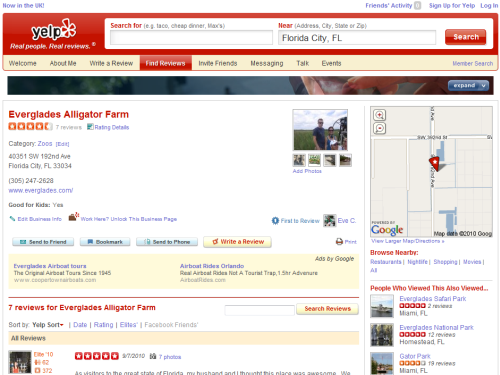 Who's doing it well
CitySearch, Insiderpages, MerchantCircle, SuperPages and YellowPages contain examples of best IYP practice.
Conclusions
SEO can be a clash of corporate cultures – usability vs design vs brand vs legal vs SEO. But it shouldn't be. I have said elsewhere that in-house SEOs tend to be placed very low in the corporate hierarchy and might have arrived fairly recently in the company, so they have to work harder to effect changes.
Some of the larger companies have a large technical infrastructure and development/funding methodology that make it hard to adapt to new features, or have development methodologies that inhibit rapid change. I spent two years with the Australian Yellow Pages® and know all about that.
Some features seen in some of these sites that lower their Google rankings include:
Haphazard information architecture
Incorrect heading hierarchy
Duplicate URLs
Questionable no-follow links
Too many sponsored ads, making the directory look like a thin affiliate
Lack of robots.txt or sitemap.xml
Some of the directories might not cover the categories I searched for, so this may be a factor in their rankings.