AdSense is testing new fonts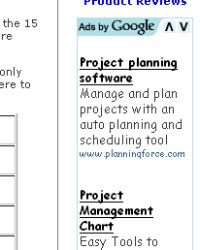 Google is testing new fonts for some publishers in its AdSense ads. The image at right shows Microsoft's Comic Sans font, which accompanies Microsoft Office (or Windows). I didn't alter the JavaScript for the ad, but I came to the ad from a Google Search, so I suspect that was where Google noted in my environment variables that I have Office and Windows loaded.
I checked Webmasterworld and found that I was not alone. Others have noted fonts such as Times New Roman and Georgia, but I was not able to replicate such fonts by reloading the page. I don't use the Comic Sans font anywhere and I agree that it makes a professional page look amateurish – I belong to a nonprofit organisation where another volunteer keeps using it in conference flyers.
Nevertheless, many AdSense publishers have blended these ads into their pages so well that a visitor might accidentally click an ad that looks like a menu selection. By changing the font at random, Google can reduce this possibility. While it may seem that Google is reducing its income from such accidental clicks, the advertiser will appreciate getting a higher conversion rate because the clicks will come from people who intended to click the ad.
"AdSense Advisor" in another Webmasterworld thread confirmed that this is a test and they are monitoring the results. I hope that Google retains the random fonts but omits Comic Sans from the repertoire.