Goodbye blogcatalog, you did me a favour.
I submitted my latest site, a review site called CEviews.org, to blogcatalog.com after moving some reviews from this site to it. It was rejected with the following email:
Dear Ash Nallawalla,

Thank you for submitting your blog CEviews (http://www.ceviews.org) to BlogCatalog.

Unfortunately upon reviewing your blog we are unable to grant it access to the directory.

The most common reasons for not getting into Blog Catalog are:

We could not verify ownership of your blog.
A link back, widget or meta-tag is required to verify site ownership. visit: http://www.blogcatalog.com/buttons for more information.
The URL you submitted is not a blog.
The URL you submitted is solely for commercial purposes, or is suspected to be spam.
Your blog is brand new and/or doesn't have enough content to make it truly valuable.
If this is the case, please resubmit after you have made more postings.
Your blog contains pornographic material.
At the time of review your blog was unavailable or there was a typo in your submission URL.

Please make sure the URL submitted is correct and accessible.

If you believe this to be a mistake, you can login to Blog Catalog ( http://www.blogcatalog.com/blogs/manage_blog.html ) and change anything which may have caused it to get declined. After updating your blog, it will be put back into the submission queue.

If you have any questions/comments/suggestions/ideas please feel free to contact us.

Thanks,

BlogCatalog

BlogCatalog.com • 7162 Eckhert Road • San Antonio • TX • 78238
CEviews isn't commercial, isn't spam, did have a blogcatalog tag and doesn't fall into any of the other elimination criteria that blogcatalog's robot editors can't be bothered to single out.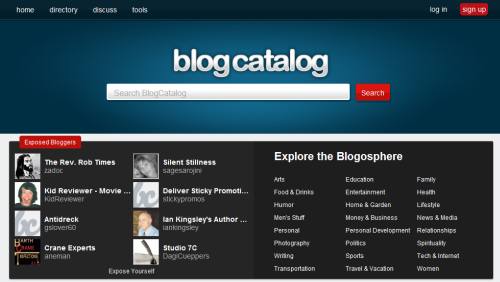 After removing Net Magellan from this directory, I decided to see what kind of sites are "acceptable". You be the judge.
Here is the category where CEviews should have found a home: Technology Reviews.
http://www.blogcatalog.com/explore/technology/
Here are some of the sites that were accepted by blogcatalog:
And this bunch of "quality" sites:
Blogcatalog has come a long way since the time this blog graced its presence. I didn't explore it, other than to see who had invited me to be their "friend". Yahoo shows over 13 million URLs in it. I am sorry that CEviews isn't a splog, full of mixmastered words, but I think I understand the acceptance criteria better.
If you have a decent blog there, think twice whether you want to be part of that neighbourhood.