Google SERP with just 5 organic results!
The new Place Search by Google is causing a stir in SEO circles. I am still seeing many layouts, not just the fat one which resembles 7 organic results tagged with a balloon and their Place Pages link, with a map to the right.
But I didn't expect to see a SERP with just 5 organic results. Behold: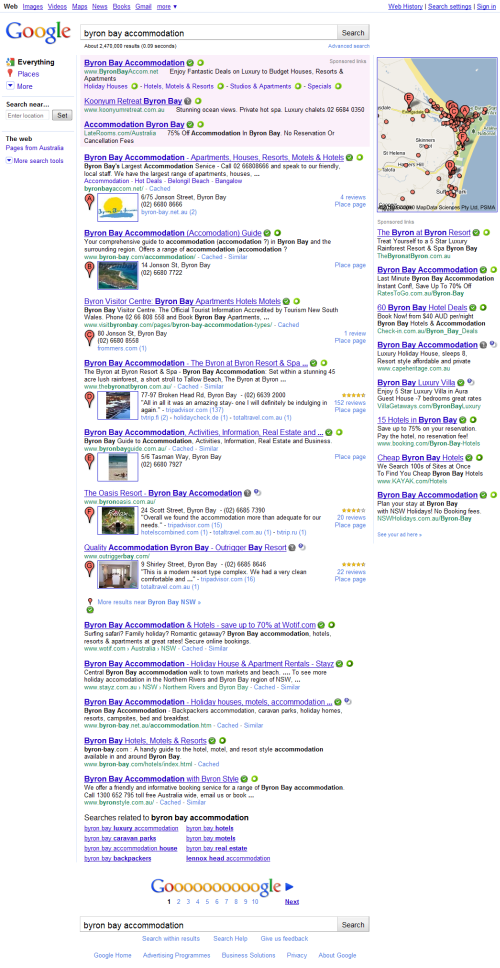 Try it: Byron Bay accommodation (in google.com.au)
If this becomes the norm, SEO companies will rejoice while or be slashing their wrists. Yes, a customer with a #6 ranking will now have a "Page 2" result. Time to check the wording on the contracts. It could also spur a boost in SEO effort for such #6 to #10 ranking websites.
I checked the Search Settings – 10 results per page is still the smallest number you can choose. This search term is one of the more competitive travel searches in Australia, so there is no shortage of relevant search inventory.
Are you panicking or rejoicing?
Earlier post: Place Search – local search results on Google will never be the same again