Google testing Preferences link
While using the Google NZ and Google AU search engines today I noticed the preferences link had disappeared from its usual location to the right of the basic search box. It was replaced by a new Search Settings link at the top right. Here is the new home page: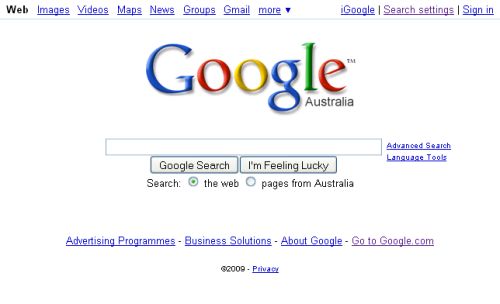 Compare it with the Google.com home page: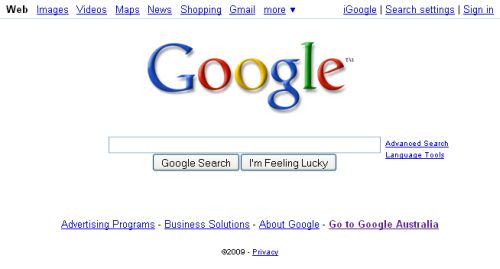 Nothing major, but we get Groups, while the global version gets Shopping.