Innocent companies unwittingly smeared by Firefox WOT add-on
I installed the Web of Trust add-on for Firefox some weeks ago but I haven't made up my mind about its usefulness.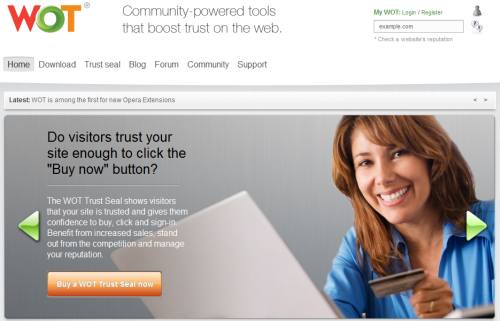 Its purpose is to allow users to rate a website in four areas:
Trustworthiness
Vendor reliability
Privacy
Child Safety
An organic search engine results page (SERP) will show a circle next to the headline for each result. This is coloured grey and shades of green, yellow, orange and red to denote the averages of ratings left by various people. Here is what a SERP looks like if you have installed the WOT add-on for Firefox: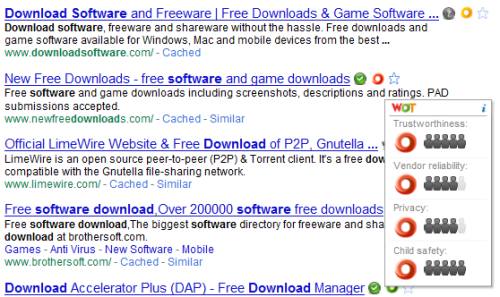 Clicking the circle shows a drop-down with the ratings. Strangely, the more dark "people" there are, the worse is the rating. An all-green rating is five grey people. At the top right of the drop-down there is an "i" icon (information) that leads to a detailed explanation of the scores.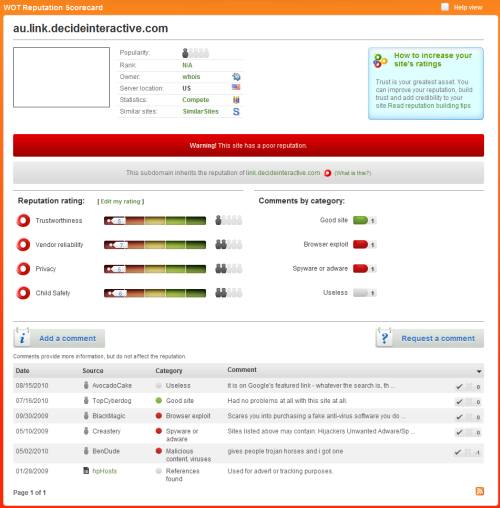 WOT and AdWords
The image above didn't come from an organic search result, but it came from a Google AdWords ad for RACV farm insurance. If you can't read the fine print, the six comments can be read below: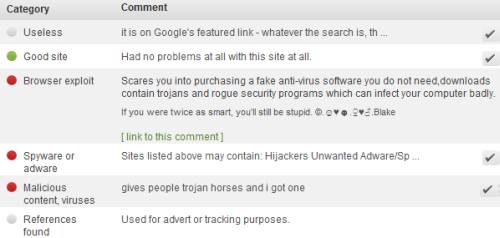 Upon checking some other finance industry keywords, I noticed the following ads, many showing low trust: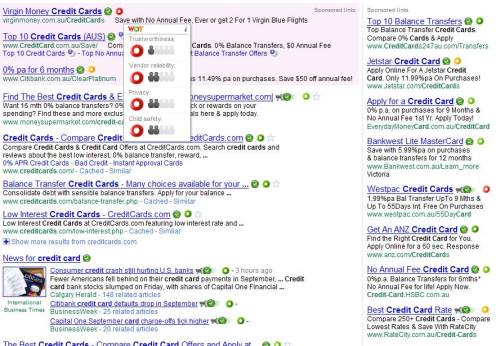 Ads from the following highly reputable companies show alleged "low trust" — colours range from yellow through red. The less-known domain names to their right are the ad tracking sites that are used by their ad agencies:
If you clicked one of the above links, or hovered on one, you will notice that each instance leads to a different subdomain. For instance the everesttech.net ones include:
http://www.mywot.com/en/scorecard/pixel1785.everesttech.net (CommBank)
http://www.mywot.com/en/scorecard/pixel1919.everesttech.net (ComSec)
http://www.mywot.com/en/scorecard/pixel2031.everesttech.net (InfoChoice)
The ad tracking sites are:
Again, these are very respectable agencies, so what's going on? The problem is WOT users who may have reported completely different sites that may have used these ad tracking companies. WOT seems to brand a company at the domain level, not the sub-domain where the local advertiser's ad was tracked. For example, corporate.zed.com (Zenith OptiMedia) seems to have been smeared by ONE comment, shown below:

(Actually, you can rate a site without leaving any comment.)
The ratings for 247 RealMedia are clearly not related to the ads I saw: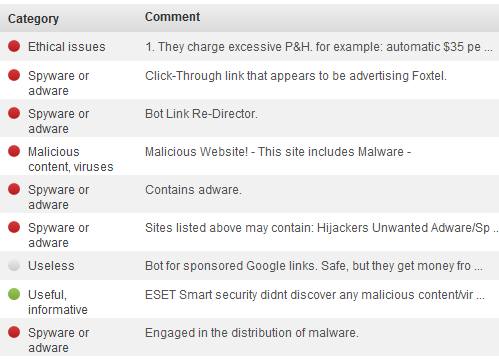 WOT should be scoring the bad advertiser domains, not the tracking domains of their PPC agencies! What's also puzzling is that I know that another bank's ads are managed by one of these agencies but their ads don't show the poor trust scores.
What can be done?
The digital agencies need to complain to WOT. Their Report a problem page isn't very encouraging. It would be great for the agencies if the original offending ads or sites could be identified. In the meantime, people who install the Firefox add-on could get the wrong impression about perfectly trustworthy companies. If you are an advertiser, install this add-on and check out your own ads.