LinkedIn Connection Timeline
LinkedIn Labs has released a tool called LinkedIn Connection Timeline that enables us to view our connections over a time period.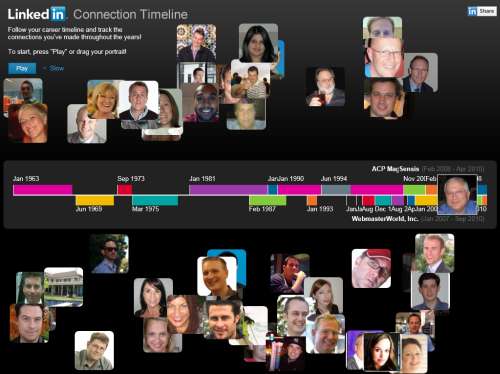 It is a clever use of the data and shows that most of my connections are from the last seven years, even though my timeline begins from my high school days, where I have only one LI connection. I am one of the first 100,000 to join LinkedIn and received a personal email from Reid Hoffman recently containing some pre-IPO shares (just dreaming there!).
I couldn't get the tool to load in Firefox and Chrome (others seem to have no problems with those browsers, but finally I saw it working in IE9. Ironically, the site told me to use the other two browsers and not IE. It's a nice way to spend five minutes of your life.