Use Sᴍᴀʟʟ Cᴀᴘs in your LinkedIn profile name
While looking up a former NAB colleague in Google, I noticed that his name showed up as follows:

Whereas, mine looks like anyone else's:

I went to my LinkedIn profile and could not find an edit option to change the font. "No worries", I thought, and fired up Microsoft Word and rendered my name in Small Caps. However, when I tried to copy-paste it into LinkedIn, the font change made no impact.
Solution
While you might have other solutions, I found a convenient tool at Manytools.org. Click the image below to go to it.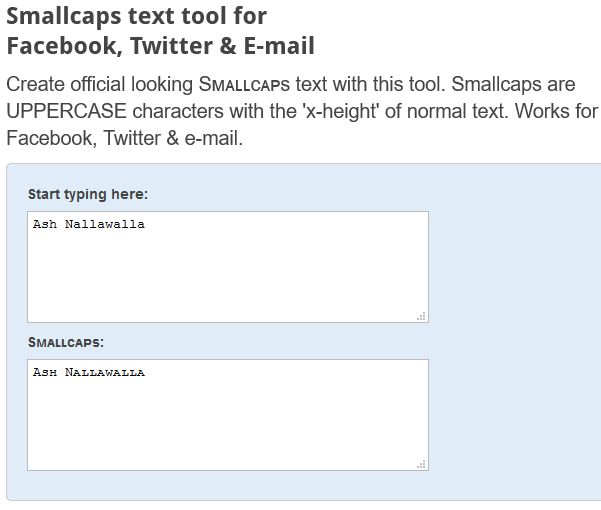 Write your name in the upper box and it will appear in Sᴍᴀʟʟ Cᴀᴘs in the lower box. You can't select just the name or surname, so do it in two passes.
Go back to LinkedIn and edit your profile.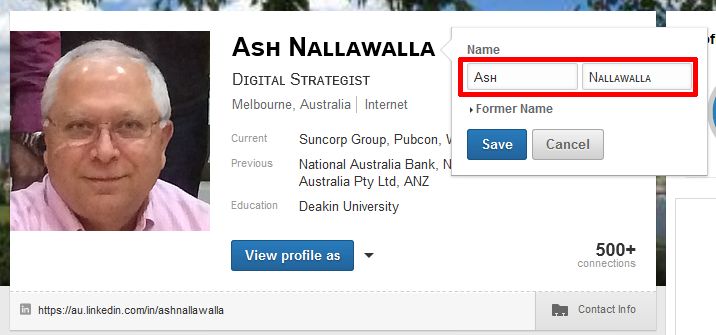 Save it and wait for Google to index it.
You can also do this for your byline – "Digital Strategist" in my case. You could do the same in other social media platforms if they allow it. On Facebook, I could not edit my name and the error says that you can't mix alphabets – strange error. This WordPress article's headline has mucked up the last letter of "Sᴍᴀʟʟ CᴀᴘS" even though it was pasted from the tool.