What is "Shoppable Video"?
Michael Hill is a well-known jewellery retail brand and has had a website for a while. It has now deployed an interesting form of ecommerce known as "shoppable video". This piqued my interest, so I took a look. (No, I have no connection with them or Brightcove in any way.) 🙂
A video is worth a thousand blog posts, so head over to their Valentine's Day Video page and play it.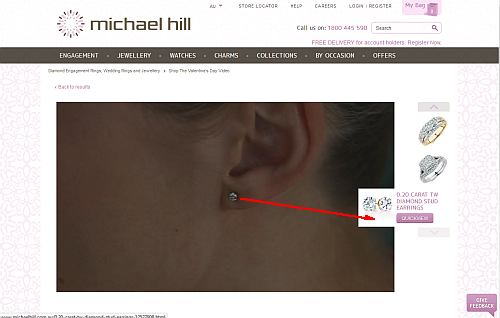 As the video plays and different pieces of jewellery are featured, the item in focus triggers a fly-in highlight to the right. Clicking it for more information opens a Quickview window and ultimately leads to the product page, where you can buy it online.
When the fly-in element has a lengthy description, the Quickview button cannot be seen (as in the pearl and sterling silver bracelet), but the link in the description text still works and takes you directly to the product page.
What about mobile?
Unfortunately, my iPhone 5S can see the video, but not the "shoppable" fly-in elements. It sees a mobile version of the website. In Michael Hill's defence, a mobile visitor starting at the home page is not likely to find this page, but that might be a work-in-progress. A great initiative, all the same.
My iPad sees the normal desktop website and can see both the video and the shoppable fly-ins.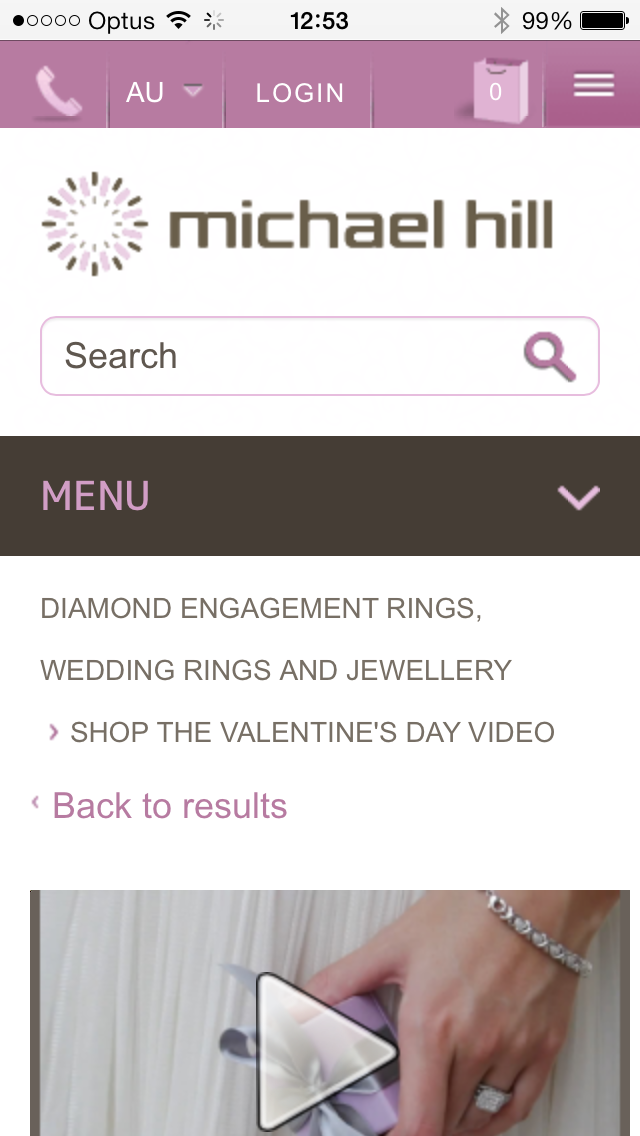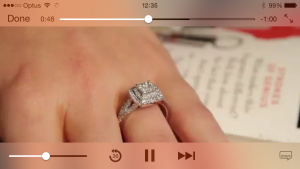 Brightcove Video Cloud
The Brightcove Video Cloud is a video platform that is used by many major corporations and government agencies around the world. It played the video perfectly, as it should. The "shoppable" ecommerce application is a great idea for online retailers, but the concept can be used in non-ecommerce videos too, say, to link to information.
SEO
The Michael Hill website shows some presence of SEO, notably schema tags, but I did not notice an XML sitemap (at the predictable location, nor in robots.txt). Brightcove has a handy article on video SEO at http://blog.brightcove.com/en/2013/04/7-quick-tips-improve-your-video-seo.