Your YouTube video speed history
Did you know that you could check your YouTube video speed history, comparing your ISP with other states, country and the world? In the graph below, my ISP NetSpace (now part of iiNet) is the yellow line that's going south.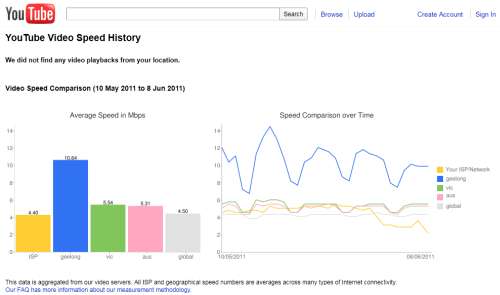 The URL for the test is http://www.youtube.com/my_speed
You can also run a test video they provide.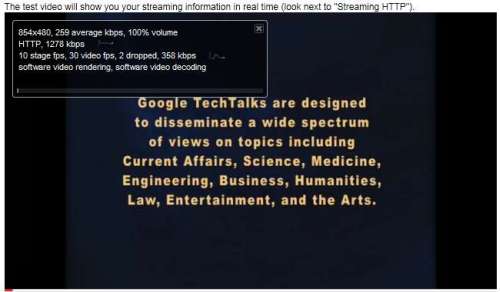 The test confirmed to me that my ISP Netspace has been getting worse of late. I can't get ADSL2 in from them in my newish part of the city, so I'm looking for a new ISP.