Using Chromecast with Netflix in Australia
Sometime in 2013 Amazon accidentally allowed people outside the US to order Google Chromecast. Without fully grasping what it did, I ordered mine and it arrived within days. Amazon realised its mistake and emailed me asking me to return it at their expense for a full refund, as it would not be supported outside the US. [Update: It is now sold in Australia.]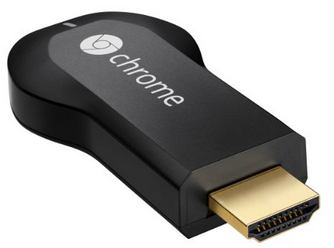 Of course, like lots of others, I ignored the email and kept it. I learnt that Chromecast enables you to "cast" – or transmit a video or audio stream from a computer or portable device to your TV or home theatre. Before my family could use it, I wanted to switch to an ISP plan that gave us more bandwidth than the 100+100 GB per month we had.
The dongle plugs into an HDMI port on your digital TV and needs to be powered with a USB cable. Although you get an American USB power plug with the Chromecast, you can hook the cable into a spare USB port on your TV and save some hassle.
ADSL2+ with Home Phone Bundle
I signed up for the $88 Unlimited Bundle from TPG via Save Central, which covers the landline phone service as well, so I save at least $30 per month, not mentioning all the free calls I can make to 80 countries.
Netflix
Netflix is a subscription service that streams a large selection of movies, documentaries and other forms of entertainment over the internet. Not surprisingly, it is not yet available from Australia – unless you know how.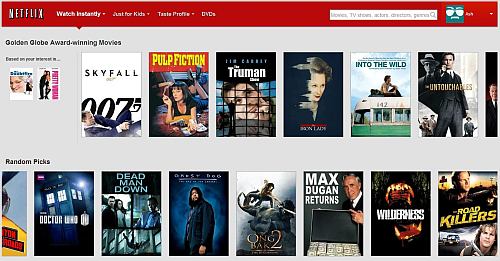 You should first get an unblocker (covered later) before going to that Netflix page.
A quick DNS tutorial
The Domain Name Service (DNS) is an essential component of your internet service. All devices such as web servers and home computers or portable devices are assigned a unique internet protocol (IP) address such as 223.130.24.65. Websites also have a human-friendly name, such as www.trainsem.com. The DNS is like a phone directory that maps the human-friendly name to the IP number.
When you take up an ISP's service, your modem/router is assigned a fixed or temporary IP address and it is also given at least two IP numbers for the DNS lookups. The IP address given to you can be traced to your country and often down to your city, or sometimes your suburb.
So, if you clicked the Netflix link above, you might have been taken to a message that says that it is not available in your country (unless you live in a country where it is).
Bypassing a country block
There are a few ways to bypass a country block, but we'll stick to the one relevant to the subject of this post. Essentially, you want the desired service to think you live in the US (or UK, etc). You don't want the other options that route all your traffic to those countries, else your connection might become too slow for daily use.
Although there are good unblocking plugins for your browser such as Hola Unblocker, it is best to configure your modem/router so that all devices in your house can reach blocked sites without individual setup.
Unblockus
There are numerous DNS services for this purpose and I initially tried out Unblockus. It gives you access to more services than I care to subscribe to, but importantly, it gives you access to Netflix in several countries – this is important because some content is available in regions outside the US, but not in the US. You have to go to your account at the Unblockus website to change the country.
After you sign up with such a service, then go to Netflix and sign up for the free trial. Use a US zip code but all other details should be accurate, particularly the credit card details.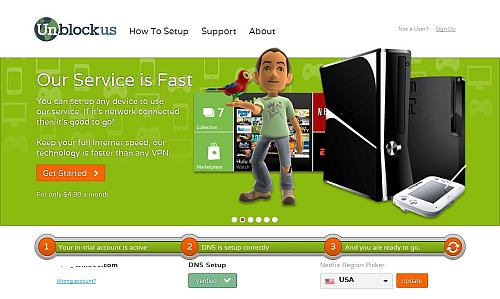 Getflix
If you want to try an Australian unblocking service, check out Getflix. I now prefer it over Unblockus.
Configuring your modem
Your modem will have "Advanced Settings" which include the DNS Server configuration. Since each brand has a different way of achieving this, you may have to do some searching in Google to figure out your steps. For the NetcommWireless N300-NB604N modem (included in my TPG internet service), you change the DNS from the default to the static values provided by the unblocking service.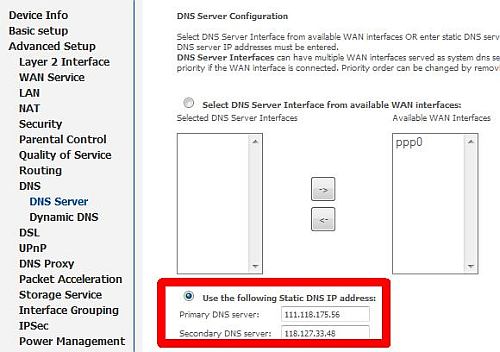 This is enough for you to watch various blocked services from your computer, including Netflix.
Installing Chromecast
I will skip the installation details, as you get them with the device and I want to focus on its configuration.
Watching Netflix on your TV
Now we come to the core of this article – how to watch Netflix on your TV. Interestingly, you can cast YouTube and other content to the Chromecast dongle on the TV with no problems. Netflix is the problem (in Australia).
Sending the video to the TV is known as "casting". You can do it from a tablet or phone, but we do it from a PC. You will need an extension for the Chrome browser available from here. Get the browser if you don't have it from Download > Windows. The Cast extension is available here.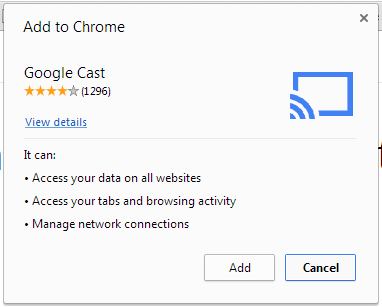 The cast icon is added to the top right of the Chrome browser. Use it for most casting, such as YouTube, but do not use it for Netflix. When you play a Netflix video, there is a player bar below the video (see red area in the image below) that includes another cast icon. Use this one. Hover on it and select the name of your Chromecast dongle (ours is a boring "Living Room Chromecast").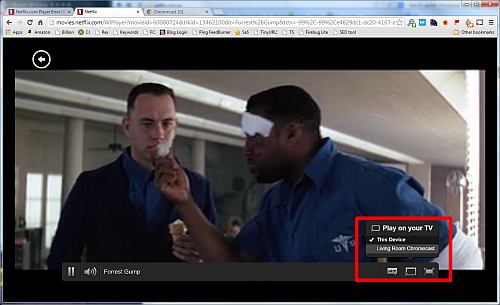 Troubleshooting Chromecast
When you try to cast from the Netflix video, the TV shows a red Netflix page and a circular progress bar that goes round and round. Meanwhile, the video on the PC stops and goes back to the selection page as if you terminated it.
The help at the Chromecast site and the Unblockus site do not address Australian issues – just the usual advice to do a factory data reset, ensuring that the PC and the device are on the same Wi-Fi network, etc. There are lots of online discussions, but few covering Australia, hence this post.
Solution to the Chromecast problem
The issue was that the Chromecast dongle has its own DNS settings hard-wired to:
I don't know why it is happy to play YouTube content but needs to use the DNS for NetFlix, but I imagine that digital media rights might be the reason. So it ignores the DNS values you set up in your modem router. How cheeky!
The solution is to set up Static Routes in the modem to redirect the above addresses to the gateway IP address. This fools Chromecast and your Netflix content will happily cast to your TV. Here are the values for the Netcomm modem:
IP Version: IPv4
Destination IP address/prefix length: 8.8.8.8/32
Interface: LAN/br0
Gateway IP Address: 192.168.0.1
Metric: 2
(ditto for 8.8.4.4)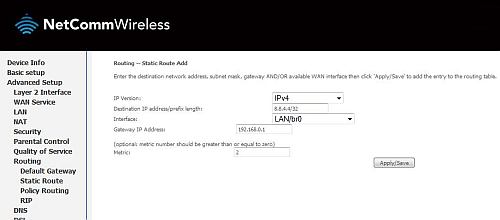 You end up with the following two static addresses.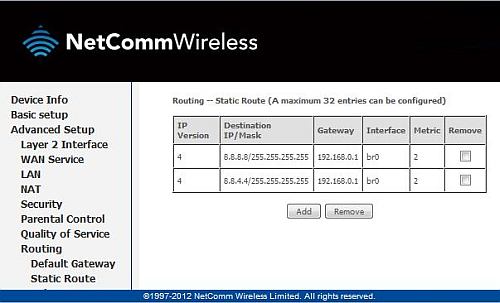 The way you do it on your modem could be different – just search in Google for "static route 8.8.8.8 name-of-your-modem" (without quotes) and follow your nose.
Don't bother to ping 8.8.8.8 as it will fail – I wasted time trying that advice. The above setup casts nicely to our TV.
Troubleshooting Netflix in Chrome
Chromecast + Netflix works just fine on the family PC (after the correct setup covered above). The main issue I had in watching Netflix within the Chrome browser on my personal PC was the DRM error N8156-6003. A solution is available here. The Microsoft Fix It tool reinstalled Silverlight, which is needed to run Chromecast.
This didn't solve the problem on my desktop, so the next piece of advice was to delete a file called mspr.hds, which lives in C:\ProgramData\Microsoft\PlayReady. I deleted it, but it was regenerated when the video tried to play. No go.
In the end, my personal PC (which has a lot of privacy controls) had to run the Chrome browser as an Administrator before the video would play. I will find a tidier solution than this.
Happy viewing!