Back from Search Engine Room 2008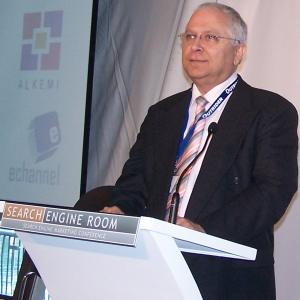 Last Tuesday, 7 October 2008, I attended Search Engine Room in Sydney. I was one of the speakers and here is the full list.
Justin Baird, Product Specialist, Google
Sandeep Baruah, Group Manager – Online and Search & Directories, Sensis
Grace Chu, Managing Director, FirstClick
Chris Dimmock, Founder, Cogentis
Foad Fadaghi, Technology Editor, BRW
Chris Garner, Online Strategic Marketing Consultant, dgm
Tom Petryshen, CEO, Amplify
Cheryl Gledhill, Co-Founder, Molt:n Digital
Scott Gledhill, Co-Founder, Molt:n Digital
Frank Grasso, CEO, e-Channel
David Hawking, Chief Scientist, Funnelback
Rod Jacka, Managing Director, Panalysis
Michael Walmsley, GM – Competitive Intelligence and Search Marketing, Hitwise
Ash Nallawalla, Traffic Manager, Online Search & Directories, Sensis
Gary Ng, Director, E-Web Marketing
Jon Ostler, Founder, First Rate
Darren Rowse, ProBlogger
Marcelo Silva, General Manager, Outrider Australia
Jonathan Sinton, Strategy Director, Research International
Yury Shar, Director, Hotels Combined
Jim Stewart, Director, StewArtMedia.biz
Nathan Stewart, CEO, Alkemi
Chris Thomas, General Manager, Reseo.com
Lesley White, Head of Digital, Network PR
Susan Zabeti, Director, GroupM Search Australia
My presentation covered the challenges of corporate SEOs. The slide pack should be online at the SER website soon, but in brief I mentioned that large sites have many stakeholders and seemingly "obvious" SEO tactics cannot be executed in a short time-span. Here are my photographs from the event on Flickr.