Upgrading an iPhone 3GS to iPhone 5
I have had an Apple iPhone 3GS for nearly three years and its chief annoyance to me was the camera. Any excuse to upgrade to the iPhone 5. I missed the earliest order date so I was happy to wait the estimated two weeks. As luck would have it, Optus sent me an SMS to say I could collect it on the launch date of 21 September 2012.
I got to the store around 5 pm and there were about four people ahead of me, including people who hadn't pre-ordered. So, at least in this store there wasn't a shortage of some models. By contrast, the Millenia Mall in Orlando had hundreds of people waiting to buy their iPhone 4 on its launch date. We just happened to be watching the spectacle, content with our 3GS.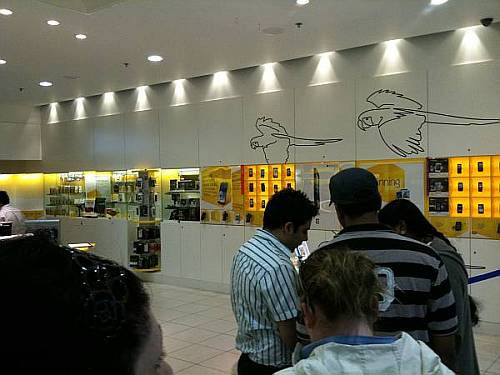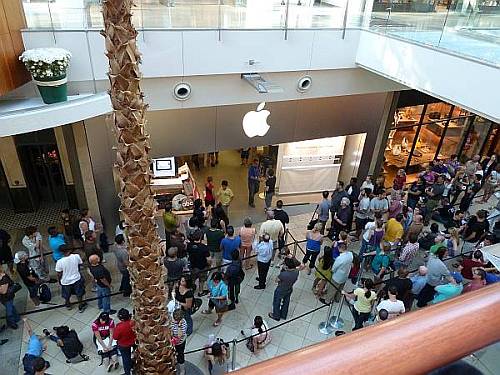 Picked up the phone, got it activated to my number and bought a Force Fitted Flip leather case for $19.95. It's not as practical or well-made as my Marware leather case for the 3GS. The flap flips down, rather than up and there is no slot at the fold, so you can't charge it with the case closed. I declined the $10 screen protector. There should be a decent selection of cases in a few months.
Upgrading to the iPhone 5
Here are the simple steps to a painless upgrade:
Once the iPhone 5 has been activated in the store, test your old phone until it can no longer send an SMS or make a voice call. That took about 10 minutes in my case. You will get a "Call Failed" error message, but you will still see the signal bars as if the phone is still working.
Power down the iPhone 5 and turn it on. This will make it fully functional.
Back up the old iPhone in iTunes and put it away.
Connect the iPhone 5 to the computer and iTunes will ask you if you want to restore from the old backup. Choose this option and not the one to set up a new iPhone.
That's almost it. Depending on how much data is in the backup, your new iPhone will have all your data in it.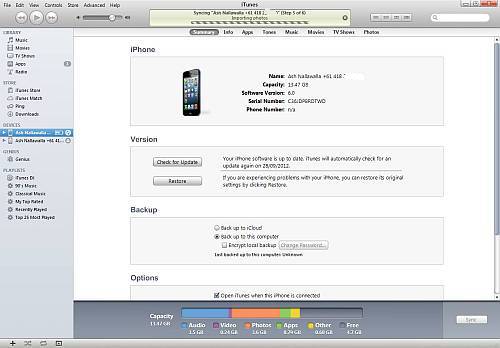 Once you disconnect from iTunes, you will be asked to complete a few steps on the iPhone.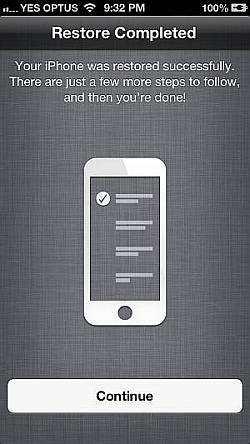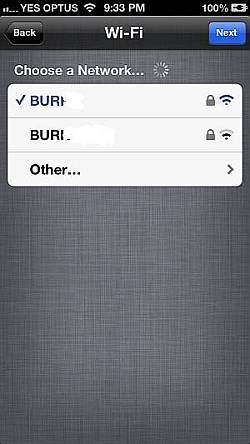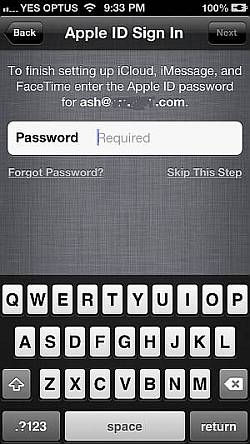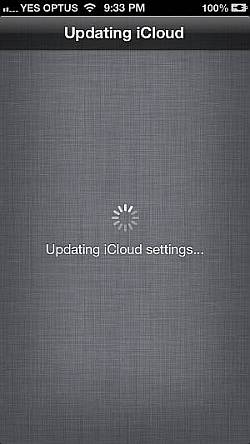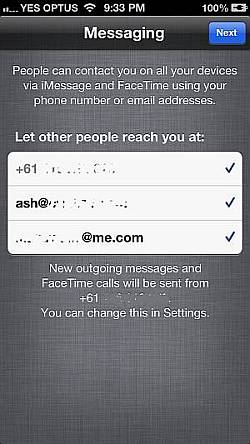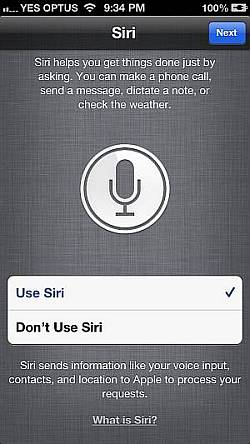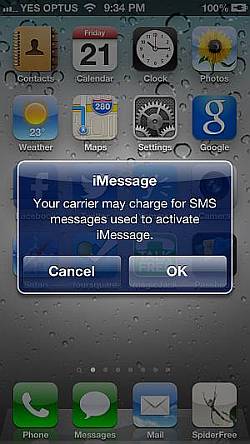 Now you're ready to use your new iPhone 5.
 First Looks
As I have only had the phone for a day, this isn't a proper review. Coming from an iPhone 3GS, this is a big upgrade for me. I look forward to using Siri, which has just become usable in Australia. Passbook will remain an interesting icon until companies begin to use it here. The 8 megapixel camera with the Panorama feature is great. Now I will have a reasonable-quality camera on hand every day for casual snaps. The Lightning connector has obsoleted my small collection of charger cables, but at least I won't need to check its orientation before inserting it into the phone. Yes, the maps are terrible, but enough has been said by everyone who upgraded their older phones to iOS6 a couple of days earlier.
Oh, what about 4G? None out here in the suburbs. Will find out when I get to work on Monday.
Added: 4G/LTE is great. A photo for a Fourquare checkin uploaded almost instantly!