Symantec Norton 360 – Review by Ash Nallawalla

Norton 360 is billed as an all-in-one security solution from Symantec. Peter Norton's famous crossed-arms image is nowhere to be seen, let alone his full name. In fact, the Symantec corporate name is underplayed in this product.
Certified for Windows Vista, Norton 360 will require a minimum of Windows XP Home or better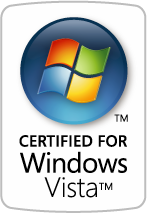 and a fairly modern PC, say bought in the last five years. So what is it? It is a suite of products that covers:
PC security
Transaction security
Backup & restore files
PC clean-up
You can install Norton 360 on three computers. Each has its own serial number.
PC Security
PC Security is the heart of the application suite. It covers the following essential tasks:
Protect against viruses, spyware and other risks.
Act as a firewall to block intrusions over the network and the Internet.
LiveUpdate, which fetches the latest updates for Norton 360.
Email scanning, which checks incoming email for dangerous attachments and infections.
Checks your Windows Update settings.
Checks for weak passwords.
Checks your browser for vulnerabilities.
Checks your network addresses for the possible hijack.
Transaction Security
Transaction security refers to warning you if you try to go to Web sites that have been marked as conducting fraudulent activities such as phishing. It also authenticates genuine Web sites. This protects you when you shop online or do your banking.
Backup & Restore
You can back up your files to a CD, DVD, USB drive or an external hard disk, including mapped network drives. You can even back up to Symantec's Web-based drive, with a limit of 2 GB. Trust me, you will not want to do that with the kind of bandwidth we get in Australia. Needless to say, you can restore from those locations should the need arise.
PC Tuneup
The PC Tuneup routine covers the following tasks:
Cleaning up Internet history, which is set to run manually.
Cleaning up Internet temporary files, such as the ones created by your browser.
Cleaning up Windows temporary files, which can get out of hand if you are not deleting them manually.
Disk Optimisation, which defragments the hard drive to speed up access to your files.
Norton Add-on Pack for Norton 360
Buried in the Tasks & Settings menu is a link to Norton Add-on Pack for Norton 360, which is downloadable from the Symantec Web site. It also works with Norton Internet Security 2007. Curiously (because these features are expected in an "all-in-one" security solution), it is not mentioned in the packaging. Its features include:
Email spam protection.
Parental control over inappropriate Web sites.
Prevention of your confidential information being sent over the Internet without your consent.
Blocking pop-up/pop-under windows and banner ads while surfing the Web.
In Use
I uninstalled Trend Micro PC-cillin, which I reviewed some months ago. It was doing a good job but it used to take over my PC to perform its tasks and slowed down my work. I wanted to see how Norton 360 behaved in this regard.
The installation and fetching updates procedure was very quick, compared to PC-cillin. Norton 360 seems to be perpetually scanning my email but it has not hogged system resources so far. This is usually the irritation that other products cause – you want to be protected without being constantly reminded about it. While Norton 360 isn't totally invisible, it is not unduly intrusive.
I keep my Outlook data file on a separate Data drive, not the default location. The backup wizard found the original, unused outlook.pst file and my Outlook Express newsgroup .dbx files, but not my real file. I had to select Add A File to ensure that the required files were selected. It correctly identified my external backup drive.
Once configured, Norton 360 can be left to its own devices. It sends me an email at the desired interval to remind me to clean up my disk or to perform a backup and so on. I have entrusted one of my home PCs to Norton 360.
Availability
You will get the Norton 360 3-user pack from various outlets around the AU$100 – $110 mark including GST. You can also get it from Amazon.