Presentation at ABPNS 2007 Conference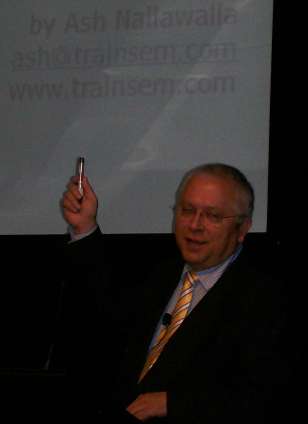 This morning I spoke to about 100 ladies at the Australian Birth and Post-Natal Services Conference at the Sofitel in Collins Street. The three-day event had been put together by Kelly Zantey of bellybelly.com.au. She has done well ranking for her site for the word "pregnancy" and is now on page 1 of Google.
The topic of my presentation was "How a Website Can Work for You". Over 75% of the audience had a website and the rest were thinking of getting one.