URL for cancelling delivery of printed Yellow Pages & White Pages
Sensis has launched a website where you can cancel delivery of the printed Yellow Pages® and White Pages® in Australia. I am quite happy to use the iPhone apps and the online versions, so my 2010 sets lie in the shrinkwrap. Go to:
The site can also be used to order the books. It's a shame that the wording wasn't checked prior to launch: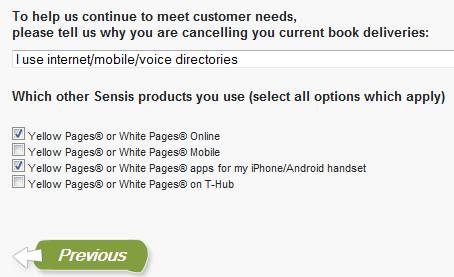 Before you use it, note that you may have missed the window for registering your change request and a set might be on its way to your doorstep.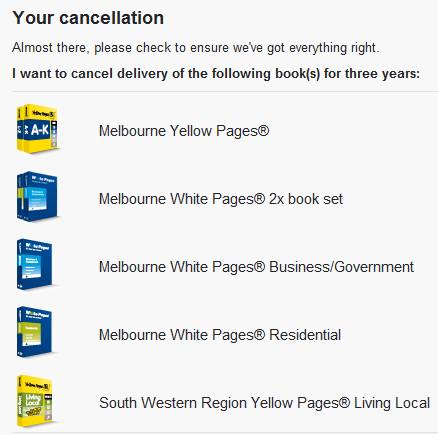 You have to be the person named in the telephone bill to use this form. You will get an email acknowledgment after submitting the form, so be sure to remember that the cancellation is only good for three years, so put a reminder in Outlook for June 2012 to revisit this page. I paste URLs in my reminders to make the process easier.
Feel free to share this with your friends on Facebook, Twitter etc – see the Share This link below.