Has search marketing been devalued?
Several observations over the past year have led me to conclude that search marketing as a profession is in decline. Of course, some people will say that it's never been better before – good luck to them.
Duane Forrester laid off at Bing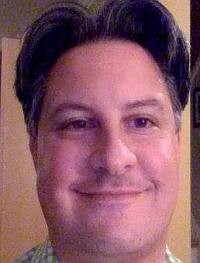 Duane Forrester was a Senior Product Manager for Webmaster Outreach at Bing until 30 October 2014. His position was restructured out of existence, along with many other layoffs that day. I met him just once at Pubcon, when I confused him with Derrick Wheeler, an in-house SEO at Microsoft. 🙂 I have since had the occasional interaction with him on Facebook and noted his birthplace as Nova Scotia, Canada (which I hope to explore in the next year or two for family genealogy purposes).
With six layoffs in my own career, I empathised with Duane's predicament, but he will fall on his feet and for the better, as has been my own experience. I wish him well.
Duane's role was "to create resources to help publishers and developers improve their websites through search engine optimization, and by using Bing's tools and applications". Now this role does not exist. Bing had a great spokesman in the form of Duane, who did not clock off when he went home. His posts on Facebook via Hootsuite pointed me to what's recent and relevant in search marketing (and saved me from reading all my email subscriptions). His numerous other interactions with webmasters both online and at search conferences extended the Bing brand.
I could, but won't focus on how few people use Bing and how valuable was Duane's presence in improving Bing's visibility. That's a worthy topic on its own. Being based in Australia, I can't recall any other kind of publicity for Bing from Microsoft. I want to explore the declining importance of search in the minds of senior leaders.
Where Is Matt Cutts?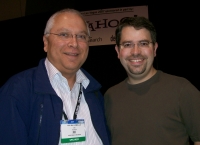 Google's own public interface with webmasters is Matt Cutts, who has been on extended leave this year and word has come in that he will extend this into 2015. His is a different situation, but the other Googlers who continue to interact with webmasters are a poor substitute.
Declining importance of Search?
My past seven years have been in enterprise SEO, which is a different creature from SME SEO, which I experienced during 2002-2007. Ten years ago, we had to educate business owners on the importance of search engine optimisation (SEO). Today, most business leaders have heard of it and have an opinion of it, but I suspect that their estimation is declining.
Anybody can do it?
Traditional marketers have often been sceptical of SEO. Years ago, I didn't renew my membership of the Australian Marketing Institute after their magazine editor declined my offer to write about SEO. In large corporations I saw them enjoying their careers in the company of agency reps — essentially, marketing was something you outsourced and you got a known deliverable. They could not grasp a technical discipline that claimed to bring more traffic than their paid campaigns. I have spoken about corporate SEOs being placed so low in the hierarchy that their voices can be ignored. I suspect that many business leaders think that SEO is about keywords and meta tags and anybody can do that. It's not, but that's a different topic.
Tougher Algorithms
In 2004 I had a brief taste of SEO riches, when I was making $1,500 a day through affiliate marketing. That lasted just one week, when affiliate sites were suddenly demoted in the search results. I regretted not embracing SEO in 1997, when a lot of wealthy SEOs had begun. Not being a risk-taker, I had worked for a salary and didn't have time to build affiliate sites and make money from commissions and AdSense clicks.
Today, I think I made the right choice by not trying to live off my own websites. Many of my US self-employed SEO friends have gone back to work for a salary; some for a very modest one. I have no idea if they were losing clients or they had a change of mind. A couple left the industry altogether.
Jill Whalen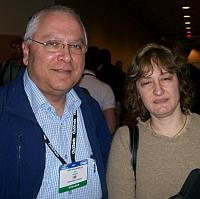 One year ago, well-respected SEO Jill Whalen said her goodbyes to the SEO industry. Her reason was "my SEO voice was no longer necessary." In brief, she wrote that tricks were no longer needed to fool search engines, because they did not work. The only reliable technique was the original philosophy of building a great site with great content.
True cost of SEO
Today, many SEO jobs are paying as little as $40,000 in Australia, with agency managers being offered less than $100,000/year. Those figures may seem high in the US, but in Australia a first-year graduate position offers $50k-$60k. Middle managers earn between $100k-$150k. Senior managers earn $150k and up. Very few SEOs earn around the $150k mark, which is the level needed in a large company to make some impact. This level will put them in meetings and email distribution lists where they can speak up before something comes along and impacts the website.
When listed companies have to prepare quarterly financial reports in tough times, their bean counters often look at reducing headcount as a quick way to make the figures look good. Marketing is a favourite area to cull heads, as it can "always be outsourced". This might be the thinking at Microsoft in Duane's case. The headcount decisions are made without a full understanding of the possible fallout and impact on future revenues. When I was at Sensis and a major headcount reduction was announced to managers, I was asked to halve my team of two people, simply because "all departments have to find some people to let go". I had to fight to keep my sole direct report. A year later, I was "let go".
The end result of lowering the cost of SEO is being left with inexperienced operators, be they in-house or outsourced. The accountants might rejoice in getting the numbers to look good, but they would be well advised to keep a regular watch on their keyword rankings and organic search conversions. I won't out the companies where this has happened, but they have lost many valuable rankings and their online conversions would have tanked. Taking advantage of the client's inexperience, one enterprising agency is still  renting links from spun content on expired domains to high-paying customers. Can anyone say Penguin?
Deflation at work
In the outsourced agency area, I have also seen deflationary forces at work. For a recent client assignment I had to locate agencies that claimed to offer SEO services in Melbourne. I gave up the count after 277, which is over-saturation for a city the size of Melbourne. This high degree of competition has led to two things:
At the low end, agencies charging $199/month to $2,000/month are having to offshore their implementation work if they have to make a profit.
The outsourcers have not caught up with Google's ever-changing algorithm, so outdated tactics are still being performed. Unhappy customers go to other agencies and might get similar results. It's lose-lose for many.
Search engine disengagement with webmasters
You can infer at this point that Bing and Google have gone dark (or "dimmed") on webmasters. Algorithms are getting merciless, with innocent customers bearing the brunt of inexperienced or ignorant operators. A cynic might think that the search engines want more ad revenue while they continue to render SEO obsolete.
Coming back to Jill Whalen's point – about tactics returning to basics – the SEO industry has been marginalised and the responsibility for "quality content" has fallen on the laps of traditional marketers. Traditional ad agencies are now "digital agencies", usually with minimal SEO talent in-house, but they are happy to rise to the challenge, for a decent fee, of course.
How am I affected?
I am a little disappointed, but not surprised that I am no longer approached by large enterprises, probably because they think they have SEO "covered". I have shifted sideways into the vocational education industry and teaching SEO is a tiny part of it, so I haven't really left the profession entirely, but life is good.